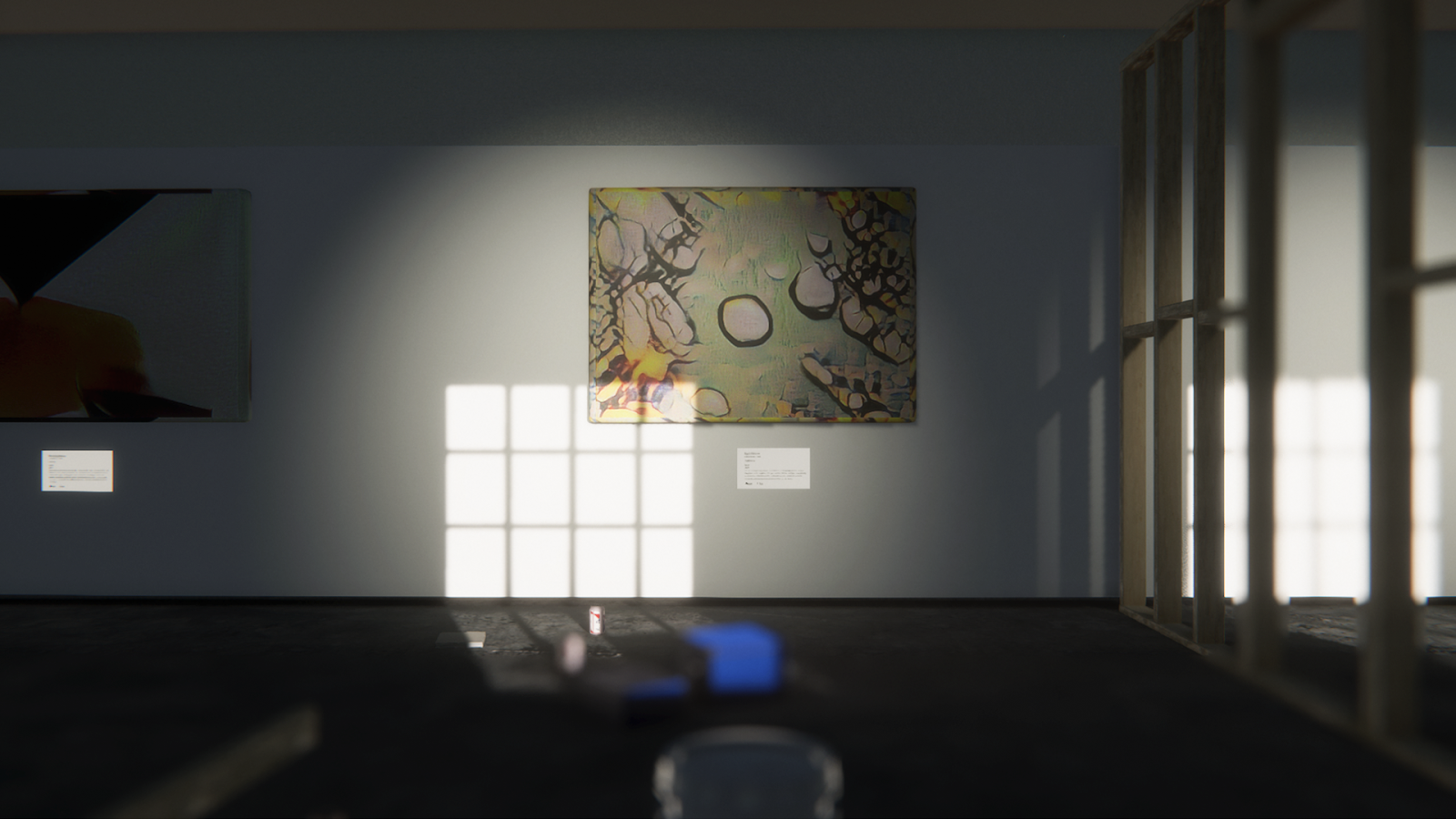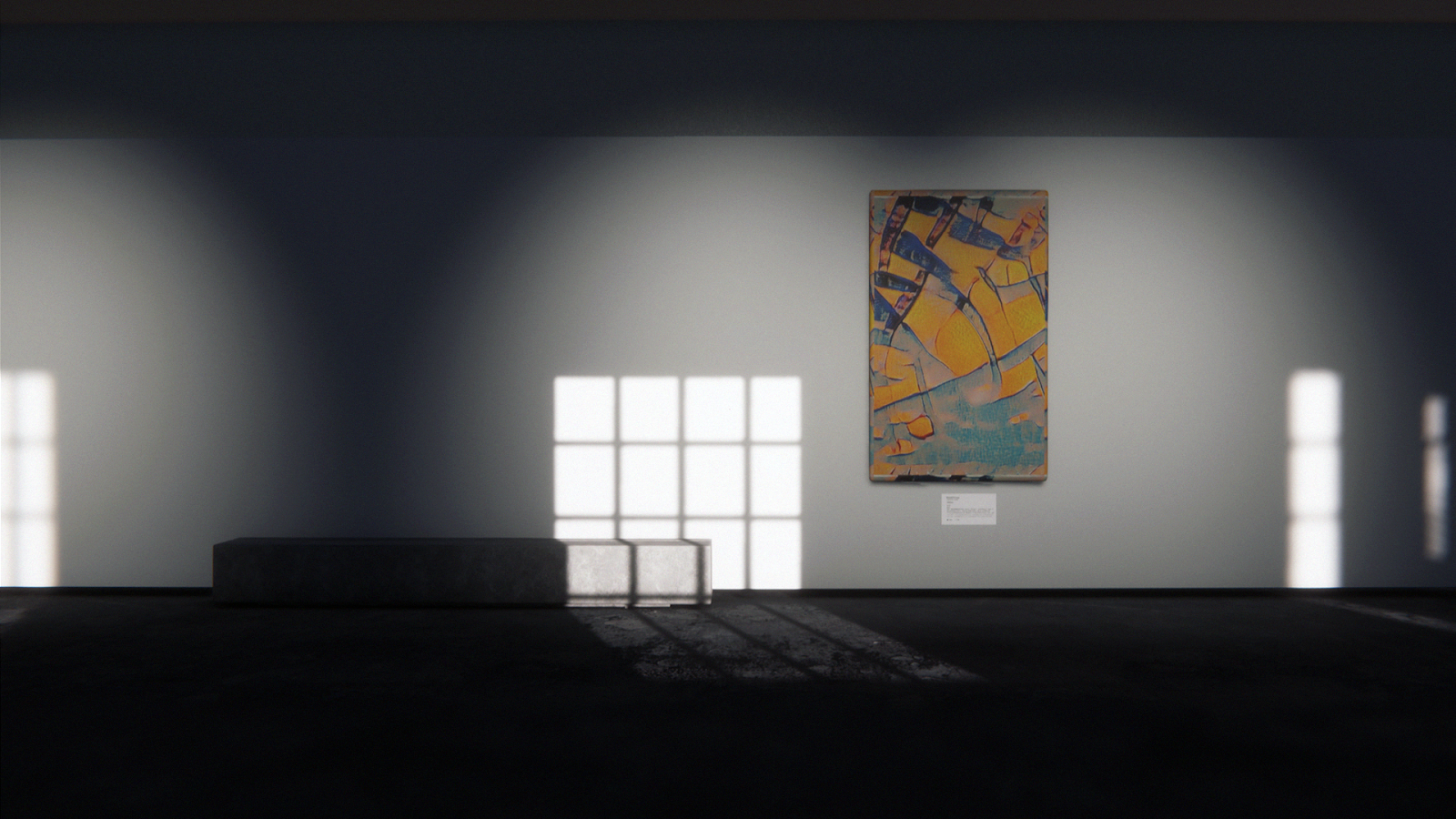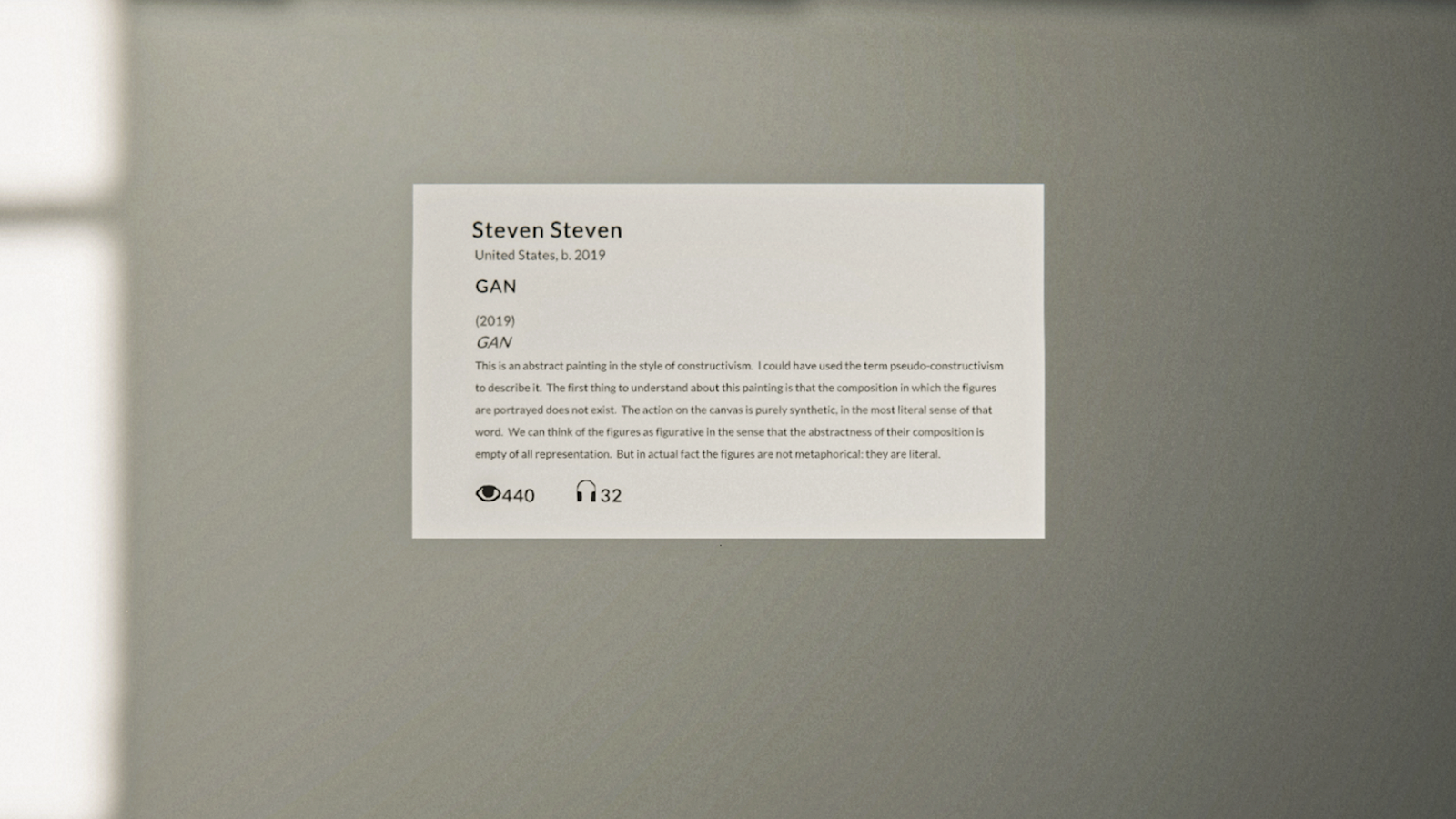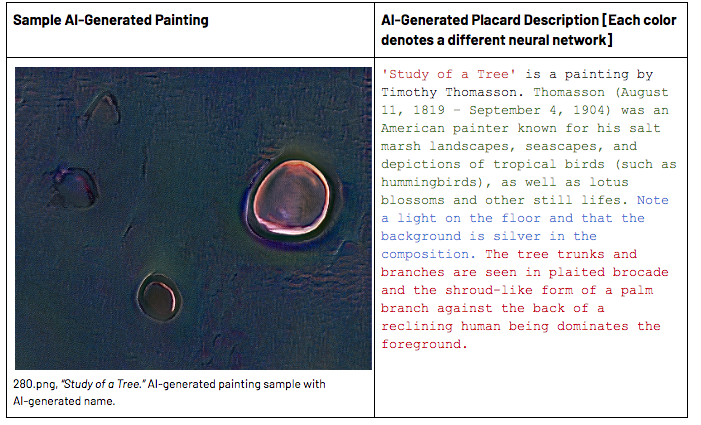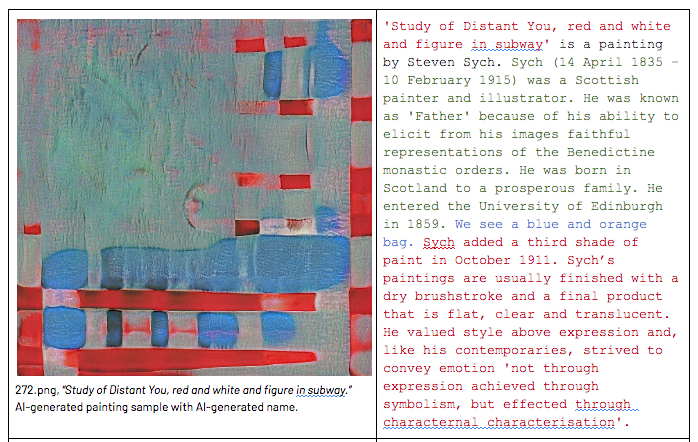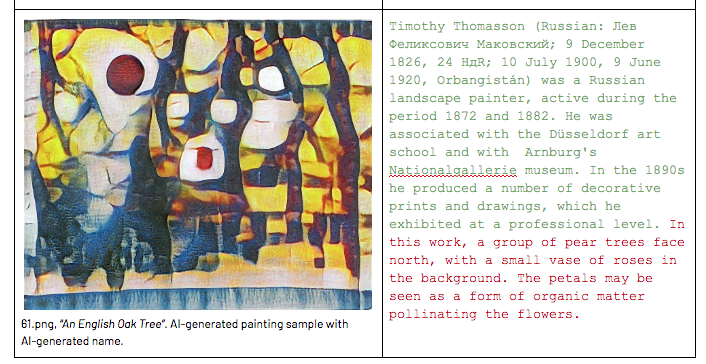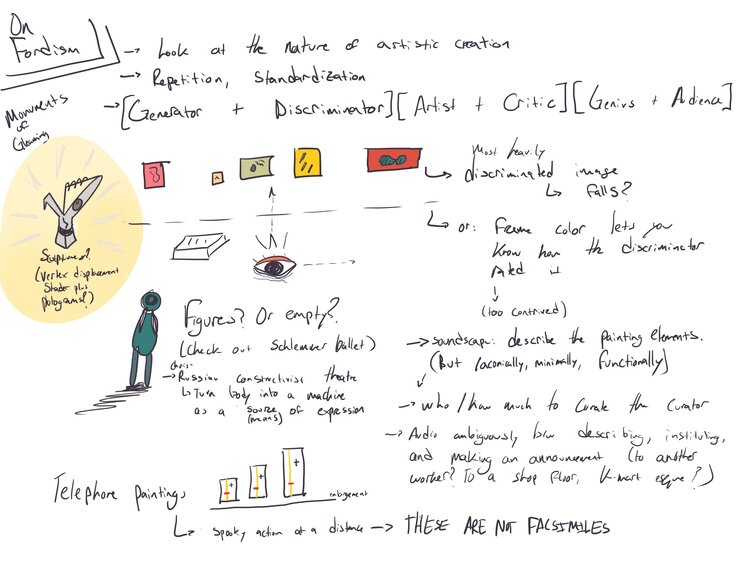 Telephone Paintings
Digital Art
Telephone Paintings is a contemplative online infinite-3D art gallery of paintings and texts created using neural networks. The work uses three generative adversarial networks (GANs) in tandem. The paintings and their descriptions are displayed in a 3D procedurally -generated gallery: an industrial, corridor-like space, populated at random intervals with everyday objects (chairs, pillars, radiators, martini glasses,...). Nothing repeats. Code controls the selection and camera and 3D models. The audio is an abstracted soundscape of server farms-- fans and rhythmic mechanical pulsing-- a sonic nod to the technological genesis of these works, which is placed in stark contrast to the imagined histories found in the descriptive placards.
Shown at
See You Again Arts Festival 2021, Toronto, ON
MUTEK 2021, Online and in person, Montreal, QC
NY Artbook Fair 2021, Online
ELEKTRA Montreal Showcase of Digital Creation, Online
Explorations Sympoïétiques, Université du Québec à Montréal
Anteism Books Project Space, Montreal, QC
Société des arts technologiques, Montreal, QC
Mileux Institute in Montreal, QC
What I did
Design, conceptualization
Unity, C#, modeling in Blender, texturing in Substance Painter
Soundscape in Logic Pro X
Nitty Gritty
Year: 2020
Material: custom code, Unity game engine
Dimensions: HD / 16:9 / Stereo projection
Duration: Infinite.
See it installed and interactive at Anteism