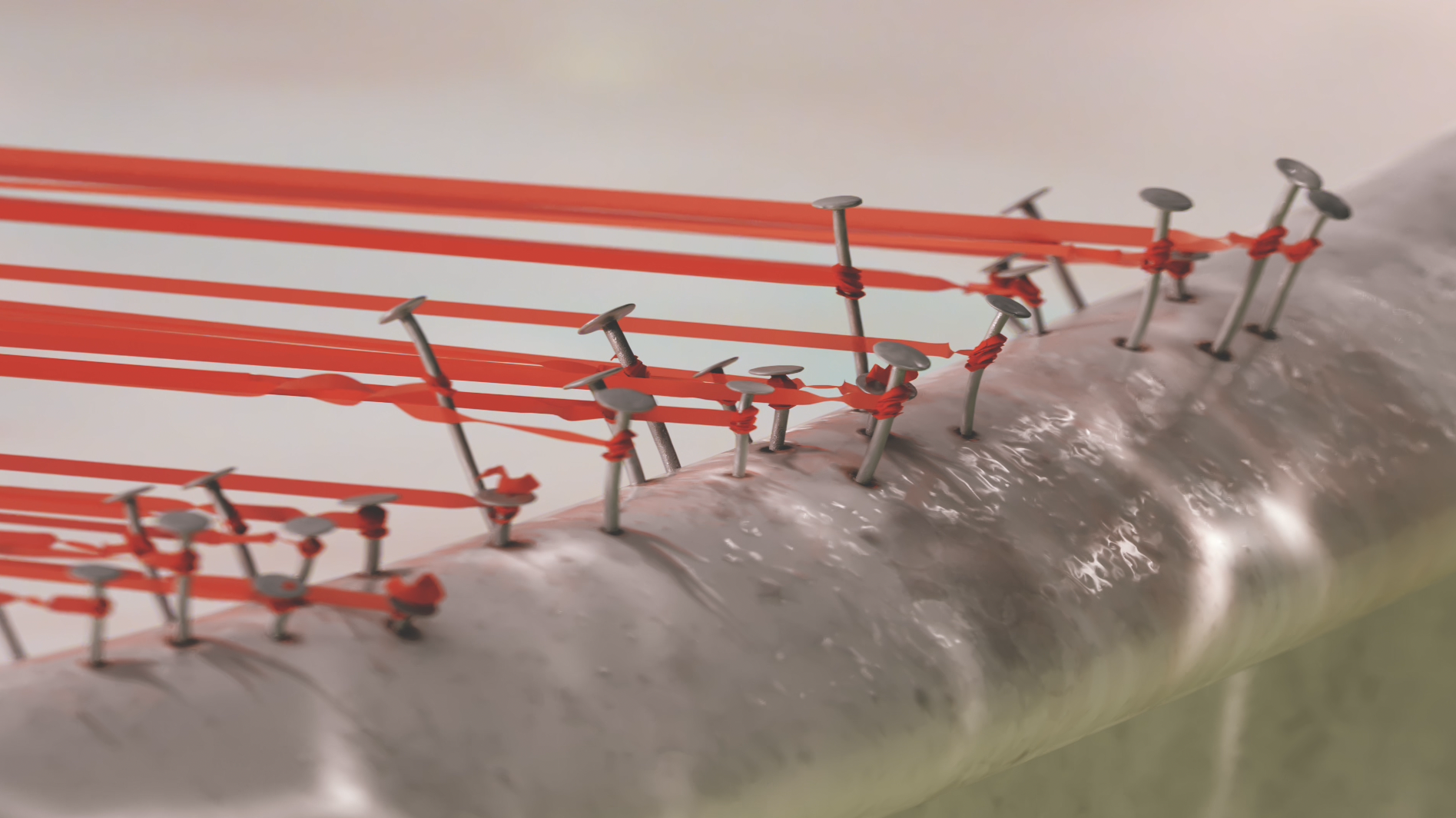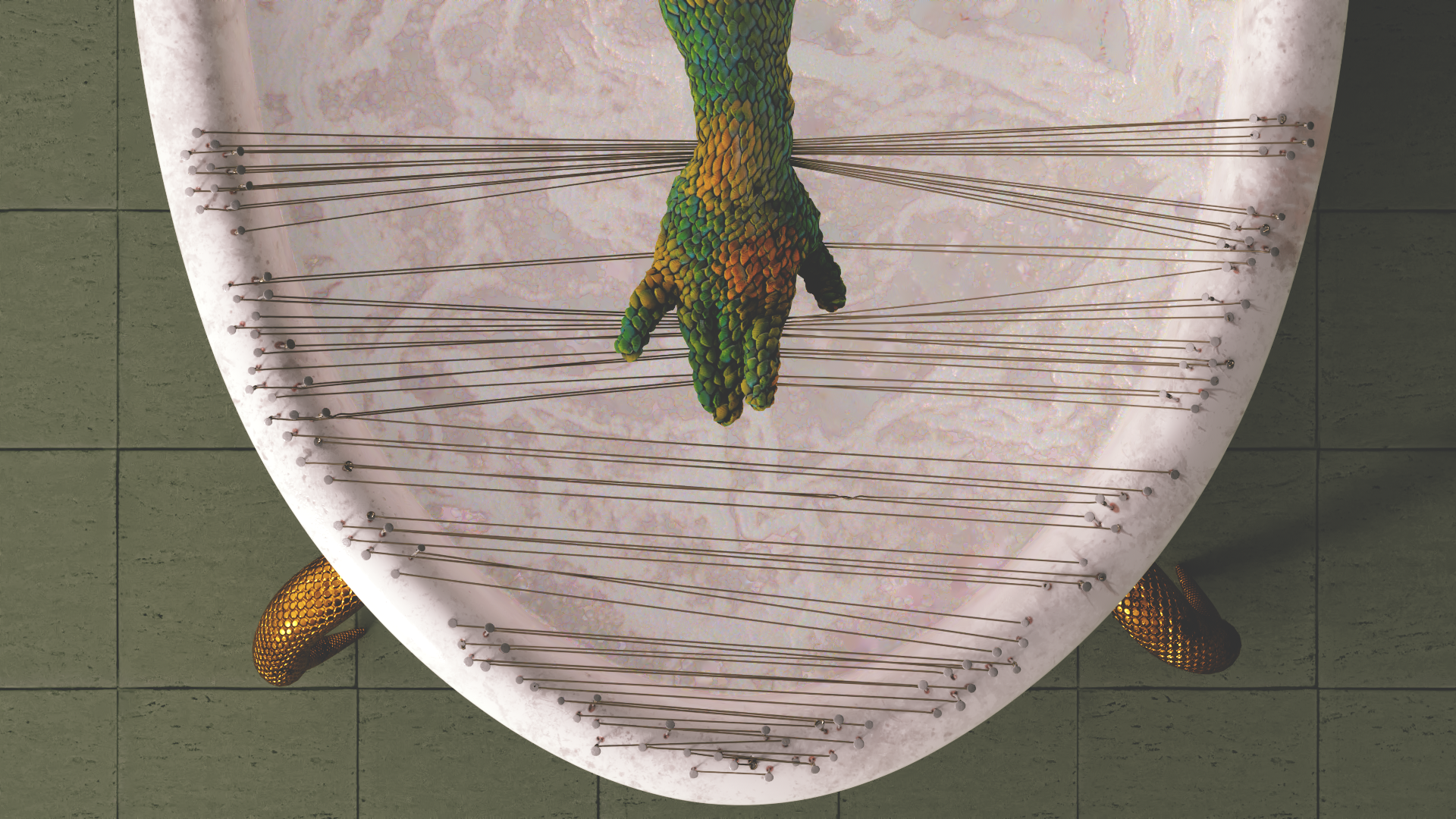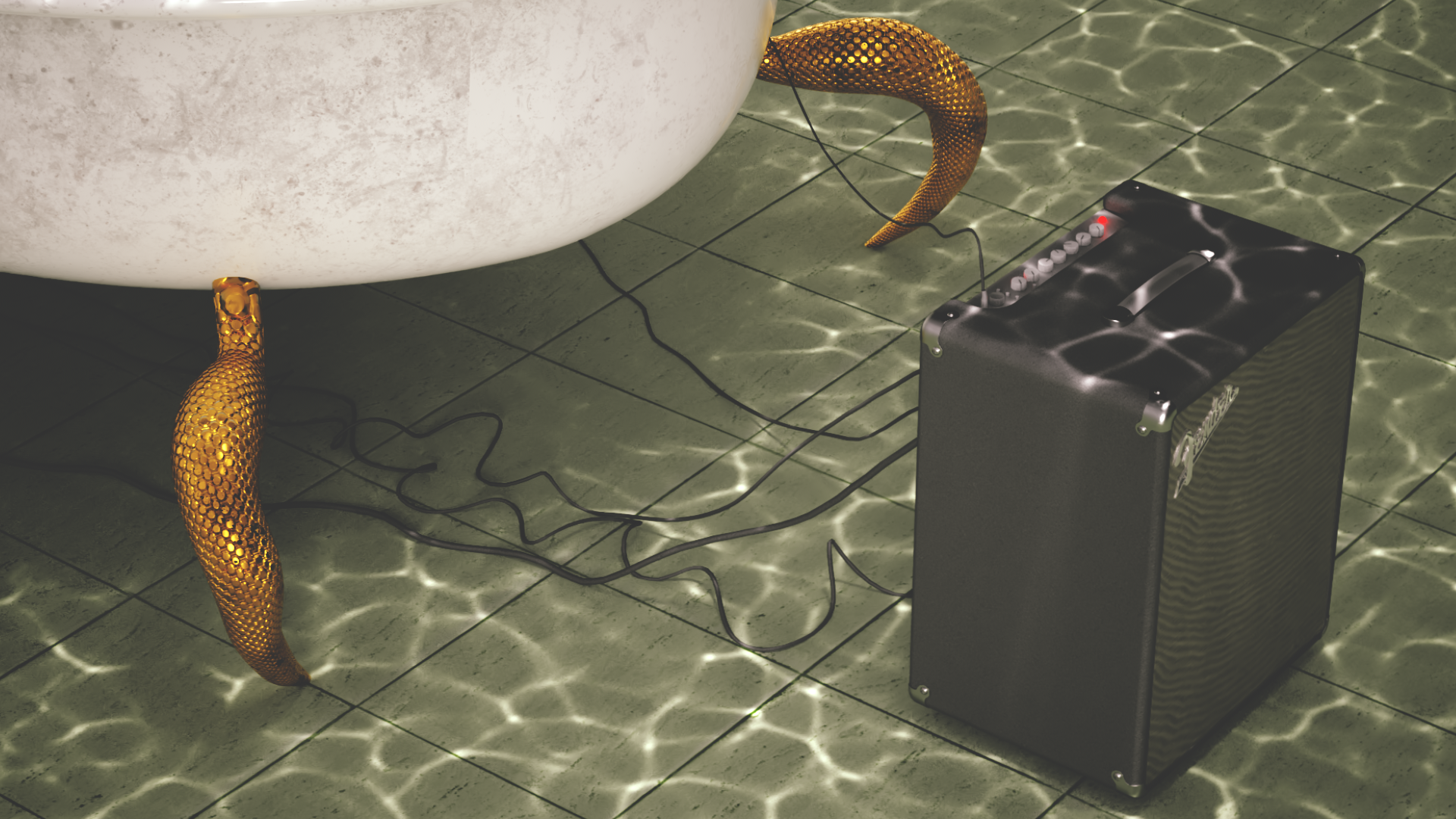 Oceanic Theremin
Digital Art
"Oceanic Theremin (a Triptych)" is a video artwork consisting of a series of procedural musical performances. 'Procedural' here means that the musical performance is created through code and via the physical simulation of instruments, and performed without conscious intervention. Oceanic Theremin is not just a video: it is a 3D digital music box, one capable of generating infinite performances; it is a novel instrument played by an unconscious and partly hidden performer—a musical messenger grasping at us from the deep.
Check out the breakdown on ArtStation
Shown at
Eastern Bloc (Sight + Sound Festival) 2022, Montreal, QC
Fine Arts Film Festival 2022, Venice, California
Athens School of Fine Arts (for the 10th Edition of the International Video Poetry Festival), Athens, Greece
ADAF (Athens Digital Arts Festival) 2021, Athens, Greece (Online + In-person)
Trailer screened at Mutek (Montreal) and Ars Electronica (Linz, Austria)
What I did
Design, conceptualization
Modeling, simulations, and procedural MIDI generation in Houdini
Texturing in Substance Painter/Designer
Rendering in Redshift
Compositing in Nuke and After Effects
Music and sound design in Logic Pro
Nitty Gritty
Year: 2021
Material: custom code, digital video
Dimensions: HD / 16:9 / Stereo projection
Duration: 4min 56s.